Brown Jordan Patio Patio Slings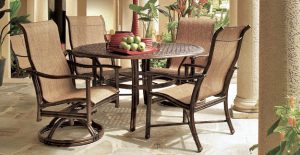 Brown Jordan Sling Style Patio Furniture be beyond Elegant and essential to any consumer looking to buy high end patio furniture. This is why we take pride in our Replacement Slings for Brown Jordan Furniture and take pride in receiving endless complements in our high end, low priced Replacement Slings!
Brown Jordan Pool Patio Furniture Replacement Slings for Clearance Pricing!
Brown Jordan Sling Pricing
Use our online checkout or call 866-278-6708 to order Brown Jordan slings!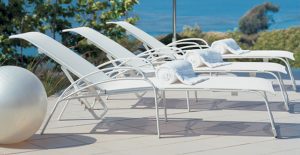 Many customers wonder, and are sometimes even skeptical to the fact that our prices are near 50% lower than even the lowest competing Replacement Sling Furniture websites. The fact of the matter is that our Furniture Company has been in the business so long (30 years and counting) that our suppliers know we are providing quality products and service to provide clearance pricing on even the highest quality brand names such as Brown Jordan and its many high end collections such as the Brown Jordan Delta Set, Brown Jordan Bonaire Furniture Set and many other extravagant Patio Furniture poolside and porch collections.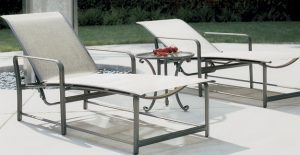 We offer 126 high quality indoor/outdoor replacement sling furniture fabrics made of the highest quality threads and materials all made in the USA providing you with the longest lasting, highest quality replacement slings to withstand even the toughest of conditions and hold up to the endless outdoor variables that can damage your furniture and fabric including UV resistance in every fabric to feel your fabric color rich season to season!