Replacement Patio Slings | Frequently
Asked Questions
Do you provide fabric samples?
Yes, we provide free fabric samples, please call or email us to place an order for samples.
Can I order Replacement Slings by measurements?
Yes, we do all of our sling orders by custom measurements, this way there is no chance of ordering slings for the wrong furniture brand/product.
What if my slings do not fit right when I receive them?
We will adjust your slings free if they for some reason do not fit right, even though this is rare it still happens, and we are here to please every customer!
Can I just send in my old sling for a replacement?
No, we take orders by measurements only. This is due to the fact that all slings wear over time and measurements need to be taken of the chair frame itself to ensure a perfect fit!
Seasonal Shipping Estimates?
**2021-2022 Covid and increased demand UPDATE** — Shipping times can average 5-6 weeks during busy season, 1-2 weeks on average from August – April and from May – July it takes 3 weeks on average for most orders to ship. **ALL LEAD TIMES SUBJECT TO CHANGE!
WE WILL BEAT ANY PRICE GUARANTEED!!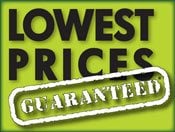 Rated A+ by the Better Business Bureau!