Replacement Slings | Repair Parts for Patio Sling Furniture | Replacement Parts for Slings | Patio Sling Repair
We provide Repair parts for the following brands such as Brown Jordan Slings, Lloyd Flanders Replacement Slings, Hampton Bay Slings and Furniture, Casual Creations Patio Furniture, Martha Stewart Slings and Furniture Collections, Windward Patio Replacement Slings, Winston Sling Furniture and literally hundreds of other brands and collections!
Patio Sling Repair Parts | Sling Patio Furniture End Caps, Inserts and slings
We carry many Patio Furniture Replacement Repair Parts and restoration parts including Patio Sling Inserts, Patio Sling Oval Inserts, Patio Sling Square Inserts, Spline Replacement, Replacement Patio Furniture Rails, Patio Sling Chair Caps and anything else you can provide us a description of! We make everything here including Replacement Slings and all of the furniture. We can Repair/Replace or Fix anything you have!
WE WILL BEAT ANY PRICE GUARANTEED!!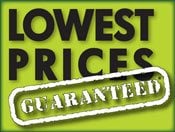 Rated A+ by the Better Business Bureau!