About the Patio Sling Store | Replacement
Slings Direct from the Factory!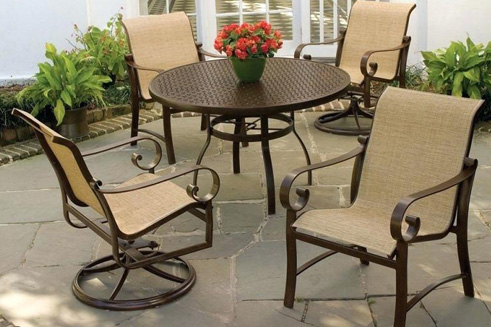 Thank you for shopping with the Patio Sling Store, where we GUARANTEE THE LOWEST PRICES because you are buying DIRECT FROM THE FACTORY!
We pride ourselves on our 30 years of success and customer satisfaction by providing A+ customer service and quality patio furniture replacement patio slings and replacement cushions for thousands of types of patio furniture sets and designs that we have mastered the quality control to perfection over the years to provide a quick and easy solution for patio furniture replacement sling repair.
If you have purchased a patio furniture sling set or replacement cushions for items such as Dining Chairs, Chaises, Loveseats, Bar Chairs, Recliner Chairs with Ottomans etc;
Then you most likely have bought from someone that is buying them through us! You just happened to be lucky enough to land and shop with us, the FACTORY and yes, at FACTORY PRICING! Do your research and settle for no more than the lowest price possible! Buying direct from the factory not only qualifies you for rock bottom pricing, but cuts your patio sling order time in half by shipping directly from the factory, cutting out middle man and waiting time.