Windward Replacement Slings | Windward Patio Chair Sling Repair
We carry custom made Windward patio slings for nearly all Windward patio furniture set in over 100 outdoor sling fabrics, now including dozens of new Sunbrella® sling fabrics! Chances are your frames are still in good shape but the sun has taken a toll on your chair sling fabric, don't throw those chairs out, just order new sling fabric (this is premium Phifertex® and Sunbrella® top of the like fabric) direct from our factory. With a quick search you'll see the fabrics we use are the best in the business, as well as our pricing being the lowest anywhere, this is because we are the factory, buy direct and save, don't buy from someone else that more than likely just buys their slings from us!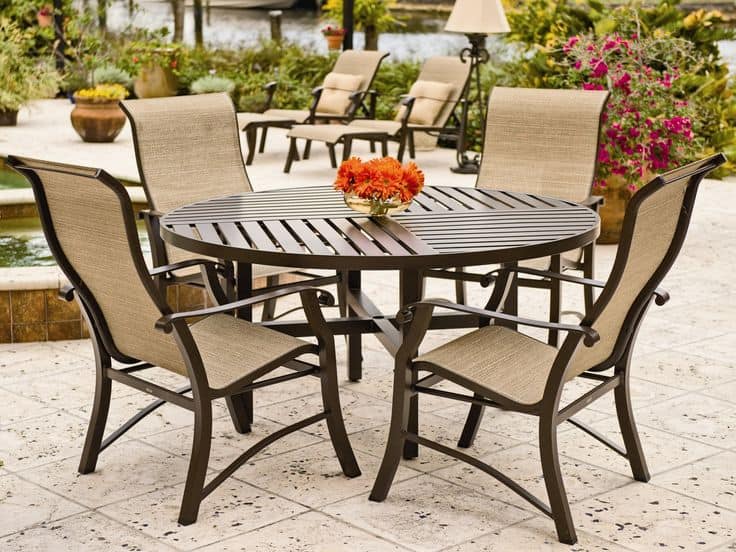 Windward has endless patio sets, for this reason we don't sell our slings by set as they can range 1″ here and there, so we make our chair, chaise, ottoman, etc. sling fabric to fix exactly to your dimensions to guarantee no slack and a perfect fit.